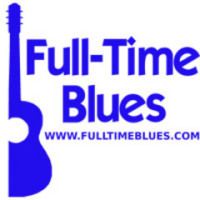 The latest episode of "Full-Time Blues" is featuring the title cut from "Matchbox" along with 11 other great tracks....
"This week's shift inside the Home for New & Independent Blues Music has a little bit of everything. There are established stars like Eden Brent and Savoy Brown, self released albums from Dave Sadler and The Harpoonist & the Axe Murderer, a couple live tunes, some amazing guitar tracks and killer harmonica work. You'll hear great original songwriting, as well as choice covers, and a tribute to one of the all time great Blues men!"
Johnny Full-Time does a great job with his program. You can catch the program on the Radio New Zealand Network; KPVL-FM 89.1 Postville, Iowa; WJSU-FM 88.5 Jackson, Mississippi; WSGE-FM 91.7 Dallas, North Carolina; WUEV-FM 91.5 Evansville, Indiana.                             
Or check out the on-demand stream at:  
www.fulltimeblues.com