What the Press is Saying...
Album Reviews...

(Reprinted from BLUES BLAST MAGAZINE - April 30, 2015)

Featured Blues Review – 3 of 5 
Dave Sadler – Matchbox
BluezArt Records 
10 songs – 40 minutes

By Rhys Williams

Singer and guitarist Dave Sadler was raised in Pine Bluff, Arkansas, a town that was also home to blues legends Big Bill Broonzy and Cedell Davis. Sadler himself is aspiring to the same high standards as his forebears, as evidenced by his new album, Matchbox, a solid collection of 10 hard-hitting, guitar-centric modern blues and blues-rock songs.

Matchbox comprises five original tracks, written by Sadler himself, and five well-known covers. The covers are a fair reflection of Sadler's approach to the music. Kicking off with rocky version of Koko Taylor's "I Got All You Need", the horns on the original are replaced by Sadler's over-driven rhythm guitar with over-dubbed lead guitar featuring a series of artificial harmonics suggestive of something ZZ Top's Billy Gibbons might play. It's a cracking start to the album. Carl Perkins' "Matchbox" is played as a mid-paced shuffle with Duane Allman-esque slide guitar and a stop-chorus that hints of Elmore James' "I Can't Hold Out". The Meters' "Cissy Strut" has an extended, jazzy opening before the classic instrumental lick arrives, doubled by the guitar and the bass. "People Get Ready" is given an instrumental treatment and "Killing Floor" is played pretty straight, although with a rockier edge than the Wolf's original, particularly in the use of artificial harmonics again. None of the covers is played identically to the original. Sadler respects the originals but he is not afraid to re-interpret them or take them in a different direction. As a result, he successfully breathes new life into each track.

Sadler's own songs fit well with the covers. "Junior's Jam" is a driving instrumental based on a riff not dissimilar to "Born In Chicago" over which Sadler cleverly lays an sliding chord melody. It provides Sadler the opportunity to stretch out on guitar for three minutes, which he does with impressive energy and intensity. His other instrumental, "Fourth Street Ruckus", is an upbeat, swinging horn-driven beauty of a song, with lovely harp from Roly Platt. "Satisfaction Guaranteed" is a mid-paced, funky track, with excellent fluttering harmonica from Sadler himself. "You Put Me Out" is a flat-out rock'n'roller with roaring slide guitar and uncredited piano and organ to the fore. "You Should'a Known" also displays funky blues influences with wry lyrics explaining to a woman how his attempts to impress were consistently being foiled: "I found my old suit, I did my best. I went down to Walmart to buy you that dress. Told your little brother, that he couldn't tag along. Got a table for two at Susie Wong's. You should have known, known, known, known, you should have known."

Sadler is a fine singer and guitar player and he receives solid, swinging support throughout from a variety of musicians, including Jim McCarty, Frank Biggs, Jesse Rocha and Mel Sarreal (drums), Randy Landas, Dave Grant and James Ryan (bass), Marvin Taylor (drums, bass and guitar), Pat Murdoch (guitar), Phil Clark (organ) and Dan Cipriano (horns).

Matchbox is a highly enjoyable collection of modern electric blues, centred around Sadler's muscular guitar playing. Warmly recommended.

Reviewer Rhys Williams lives in Cambridge, England, where he plays blues guitar when not holding down a day job as a technology lawyer or running around after his children. He is married to an American, and speaks the language fluently, if with an accent.

Read in BLUES BLAST Magazine here
---




"Blues Magazine" (Netherlands) Review of "Matchbox" by Dave Sadler
(Click here for Dutch language)

Dave Sadler – Matchbox
Format: CD / Label: BluezArt
Release Date: October 2014

By Fons Delemarre
 
"Matchbox" is the new album from Dave Sadler, to the tune of Carl Lee Perkins, which has been covered by countless. Even the Beatles played it in their early years and also Sugar Boy and The Sinners list Matchbox on their setlist ... To me, the CD can be called "Partytime with Dave Sadler". That might cover it even better. Sadler has delivered "Matchbox", a festive, uncomplicated, genuine and highly danceable CD, packed with rock & roll, a few danceable blues songs, a couple of instrumentals and a cool down for when the party is over.

Besides the covers (Willie Dixon's "I Got All You Need," "Matchbox" by Perkins, "Cissy Strut" by The Meters, Chester Burnet's 'Killing Floor' and -yes- 'People Get Ready' by Curtis Mayfield), there are five original songs on "Matchbox". Among other instrumentals ("Junior's Jam" and "Fourth Street Ruckus", complete with tight horns and harmonica), an uptempo funky piece (" Satisfaction Guaranteed') and "You Put Me Out", a straightforward piece of rock & roll in the tradition of Johnnie Johnson. Fifth original song, "You Should'a Known"(track 8) is the blue prelude to the subtle instrumental version of "People Get Ready" by Curtis Mayfield. Then the party is over and we can go home tired -but satisfied.

Do not expect complicated, super freaky and original music, but a festive CD of a seasoned player with a nice full sound, which will remind you of the sound of Jimmy Thackery, for example. Sadler has with his friends and audible pleasure made a nice CD. Matchbox is simply a fun CD for anyone who loves well-crafted rock & roll and blues. Party!

Peter "Blewzzman" Lauro, an American critic, puts it like this "If Rock'Em, Sock'em rhythm fueled, smokin 'blues lights your fire, then you need to get your hands on a copy of "Matchbox ". You can do that by going to www.davesadlermusic.com.

Also, an excellent summation for me.

Fons Delemarre
"Blues Magazine"

 
---

Dave Sadler-Matchbox
Wasser-Prawda Magazine (Germany) February 2015
(click here for version in German)
With "Matchbox" Dave Sadler, a Guitarist from Pine Bluff (Arkansas) sets out his second album: Ten songs, five of which from his own pen, between blues, rock and a little jazz. Some albums you should own solely because of a single. On "Matchbox", "Fourth Street Ruckus "is worth all the money: Driven by a full horn section chasing Sadler's guitar and providing duels with the hearty harp of the Canadian, Roly Platt.  Even without words, the piece is clearly a smash hit! 
Which of course does not mean that you could forget the rest of the album. Whether Sadler plays songs from the repertoire of Howlin Wolf (Killing Floor), Curtis Mayfield (People Get Ready), Blind Lemon Jefferson/Carl Perkins (Matchbox) or plays his own funky tracks, he may not completely convict with singing, however his guitar is always outstanding. This, in turn, is but a personal opinion. 

Raimund Nitzsche
Wasser Prada Magazine      
(Germany) 
---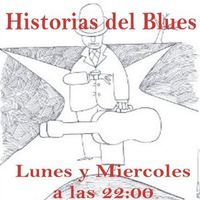 "Historias del Blues" - December 24, 2014
(click for version in Spanish)
Guitarist Dave Sadler presents the "Matchbox" album which offers its musical quality and all the heritage of his native Pine Bluff, Arkansas, birthplace of blues legends like Big Bill Broonzy and Cedell Davis, besides his distant relationship with Johnny Cash. As with many of these legendary artists, Sadler is self-taught and trained listening delta blues, jazz and rock. Also present in this production are sounds coming from his influences Eric Clapton, Robert Cray and Stevie Ray Vaughan. With his electric and acoustic guitars, Dave Sadler takes us through the southern delta of the United States, and the sites in Arkansas where he grew up in an album designed musically solid and in a versatile manner.
Diego Luis Martinez –Producer Historias del Blues – Bogota, Colombia
---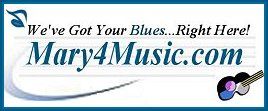 Keeping the Blues Alive, Vol. 1 -July 25, 2012
Of all the musicians on this disc, Dave Sadler is the only one I've yet to have the pleasure of previously listening to and working with. Having now done that I can truly say "Welcome to my blues world, Dave". "Fourth Street Ruckus" could have easily been called Fourth Street Melee, Fourth Street Free For All or Fourth Street Donnybrook. Basically, they all mean that all hell is breaking loose and that's exactly what's going on musically on this five minute instrumental. Leading the way with relentless guitar playing, Dave Sadler and the band are kickin' ass.
-Peter "Blewzzman" Lauro,  Blues Editor at Mary4Music.com
---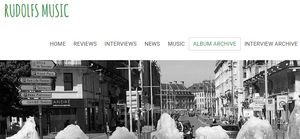 Rudolph's Music- August 17, 2015
Dave Sadler has with "Matchbox" created a solid and varied album.
The music is beautifully made ​and every song is fun to listen to. The sound is full and some the songs are even danceable. On the album we hear blues, rock and roll and some instrumental tracks. But what strikes me most is surely the enthusiasm and joy that Dave Sadler has made ​​the album.Add the choice of songs and the quality of the musicians and the result can guess….
For me a good album. 
Dave Sadler heeft met 'Matchbox' een degelijk en gevarieerd album gemaakt.
De muziek op het is knap gemaakt en op elk nummer horen we het plezier terug. Het geluid is vol en op een aantal nummers zelfs dansbaar. Op het album horen we blues, rock and roll en een aantal instrumentale tracks. aar wat mij vooral opvalt is toch wel het enthousiasme en het plezier waarmee Dave Sadler het album heeft gemaakt. Voeg hier de keuze van de nummers en de kwaliteit van de muzikanten aan toe en het resultaat laat zich raden.
Wat mij betreft een prima album.
-Rudolph van der Ree
---
Indie-Music.com Magazine Review- April 5, 2008:
"On Fade to Blue, Arkansas blues singer Dave Sadler offers up an eclectic mix of 16 guitar driven songs based in the blues/rock tradition of the Midwest. He's an accomplished multi-instrumentalist and clearly knows what he's doing on the guitar. Interestingly though, his voice reminded me of Morrissey right off the bat, an eccentric match to find on a blues album.

On "Shackles and Chains," Sadler wails out on the electric guitar while on the softer bluesy "Killing Game," he provides a social commentary on poverty and war....

Sadler also includes a slew of instrumental numbers on the album which showcase his mastery of the guitar. As well, he gets by with a little help from his friends such as prominent saxophonist, Dan Cipriano, whose playful exchanges on "Can't Take It With You" is an instant listener's delight....

...Sadler definitely has the voice and musicianship to stand apart from the crowd...."
-Skott Freedman –Indie-Music.com Magazine
---
Thanks...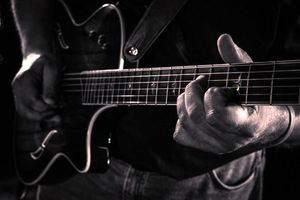 "All I can say is "OH WOW!!! Last night at the prison was a really spectactular event, and I just wish it could have been recorded live on video. The women had been on lockdown and without privileges for some time, so it was even more special for them.

Thank you is not really adequate for all your work, Dave, plus hauling the equipment, and Elizabeth's backup support and shuttling the car.... But it WAS a special moment, wasn't it? And you were great...so thanks to you both, and please know how much you are appreciated."
-Carolyn Theis
---
Comments from Around the Music World: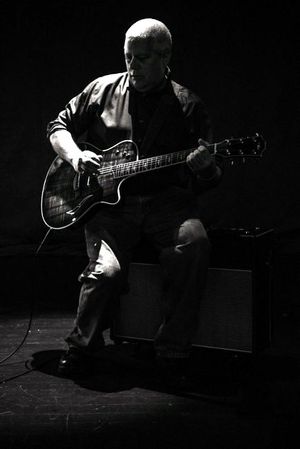 Damn Dave! Nice stuff there brother!
-Big Llou Johnson
 (voice of B.B. King's Bluesville, SiriusXM Radio) 
 
"Very original, love the horns and guitar...Keep on keeping on...I will be looking forward to hearing your new recording."
-
Bob Putignano
 (President New York Blues and Jazz Society)
"Wow! Very professionally made video and the sound rocks!!"
Martin Clarke (host of the award winning show The Blues Session)

"WOW! Love this sound! Really tight. Very happy to have you on the station.
Sheila Cain (Blues City Radio)

"Hey Dave…Great sound, man!"
-Scott Holt (formerly with Buddy Guy)



"Beautiful sounds man!!!......"
-Sugar Blue
 (Grammy Award winning harmonica player)
---
Reviews of "Every Child"
 "Lead Guitar: Some tasty tone control, nice light and shade and contrasting dynamics here on the extended intro. Reminded me of solo sections from 'Still in love with You' by Thin Lizzy, no bad comparison at all! Lovely soaring lines and crying bent notes. The song is a showcase for a virtuostic performance.
-David Brogan
Yes...straight groove...minor blues for solo guitar......and what a lead guitar in here...amazing...great blues feeling... starts to fly away......really "mothers finest" with blues strings! The male vocals are nice too... are believable and have blues mood...nice words by the way...but the "champion" in here is this magnifique lead guitar- fantastic!!!
-Andreas Ceska

 

Review of "Matchbox" by Dave Sadler - January 2015
from Atlanta Blues Society Website

By Peter "Blewzzman" Lauro © January 2015

Dave Sadler is one of those musicians who grew up in a musical household and, as his biography states, he's even got some of Johnny Cash's blood running through his musical veins.  Regardless of how artists like Dave learn to do what they do - and in Dave's case, he's self taught - I still refer to it as learning through osmosis.  Or more commonly, being a "chip off the old block".   
Growing up on the edge of the Delta, in Pine Bluff, Arkansas, Dave had an opportunity to be exposed to the regions predominant music - the blues - and once he was, there was no looking back.  With early influences such as B. B. and Elmore, and later on the likes of Clapton, Cray and SRV, Dave's style of blues tends to be an excellent blend of straight up blues and blues rock.    
"Matchbox" is Dave's third release and of its ten tracks, five are originals.  On it, Dave Sadler - on guitars, bass, vocals and harmonica - is joined by: Jim McCarty, Frank Briggs, Mel Sarreal and Jesse Rocha on drums; Randy Landas, James Ryan and Dave Grant on bass; Phil Clarke on keyboards; Roly Platt on harmonica; Pat Murdoch on guitar; Dan Cipriano on horns; and Marvin Taylor on drums, bass and guitar.  Sounds to me like there should be some smokin' rhythm coming up, let's go check it out.
 
"Junior's Jam" is one of four instrumentals that can be heard on "Matchbox" and as I expected, this original track is full of solid rhythm.  This track appeared on Mary4Music Presents: Keeping the Blues Alive - Volume Six and I'll just stick with what I had to say about it then..."Junior's Jam is an all-out, full throttle instrumental with everyone kicking ass.  Led by some seriously intense guitar work by Dave and a drummer - Jim McCarty - who's totally trying to wear himself out, this one totally rocks.  Good old smokin' blues".
 
On "Satisfaction Guaranteed", another original, Dave turns the bass duties over to James Ryan and along with some monster drum work by Mel Sarreal, they once again keep the rhythm smoking.  Add to that Dave belting out some of the discs best vocals, and blowing the hell out of a harp, and you've got another of the discs many highlights.
 
The fierce musical energy these guys are putting out remains at full tilt on "You Put Me Out", yet another Dave Sadler original.  This one features Dave showcasing some amazing harmonica skills, Phil doing the same with some freaking crazy piano and organ work and with what's become every tracks common denominator - more rockin' rhythm.    
 
"Fourth Street Ruckus" is another of Dave's original instrumentals and this track appeared on Volume One of the Mary4Music compilation CD series.  Once again, what I had to say then is what I'll say now.... "Fourth Street Ruckus could have also been called Fourth Street Melee, Fourth Street Free For All or Fourth Street Donnybrook.  Basically, they all mean that all hell is breaking loose and that's exactly what's going on musically on the five minute instrumental.  Leading the way with relentless guitar playing, Dave and the band are kickin' ass".
 
Having had lots of smokers before it, the disc closes out with a very relaxing instrumental.  It's a cover of one of the best songs ever written.  As a matter of fact, Rolling Stone magazine named it the 24th greatest song of all time, it's 20th on their list of the one 100 greatest guitar tracks and it's been inducted into the Grammy Hall of Fame.  I'm talking about Curtis Mayfield's Gospel influenced composition titled "People Get Ready".  On this rendition, Dave - who's also playing bass on the track - surely does his part in living up to the reputation the song has for it's guitar work.  His playing is immaculate and flawless.  Other highlights on this one include hymnal organ effects and perfectly subtle drum and cymbal work.  Thirsting for more, this 2:57 masterpiece received many replays.
 
Other tracks on "Matchbox" include: "I Got All You Need", "Matchbox", "Cissy Strut", "You Should'a Known" and "Killing Floor". 
 
If rock'em, sock'em, rhythm fueled, smokin' blues lights your fire, then you need to get your hands on a copy of "Matchbox".  You can do that by going to www.davesadlermusic.com.  While you're there, please tell him his friend the Blewzzman sent you.  While you're at it also tell him I'm looking very forward to that beer.....and the shot of tequila.
 
 
Peter "Blewzzman" Lauro
Blues Editor @ www.Mary4Music.com
2011 Keeping The Blues Alive Award Recipient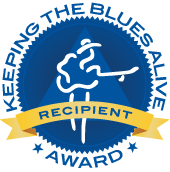 ---

 
Rootstime" Magazine (Belgium) Review
"Matchbox" -December 12, 2014
(click here for version in Dutch)
Dave Sadler grew up in Pine Bluff, Arkansas, where blues legends as Big Bill Broonzy and Cedell Davis frequented. Sadler began playing guitar before his twelfth birthday, which is not surprising considering the musical family in which he was raised. His family was related to Johnny Cash, his grandfather sang and his mother was piano/voice instructor. Sadler learned through listening to the old blues musicians to copy their styles. Sadler is, however, also influenced by contemporary musicians as Eric Clapton, Robert Cray and SRV. His style is a collection of styles, including blues, rock, jazz and funk. The singer/guitarist Dave Sadler, with his versatility and technique, is a very sought after live and studio musician.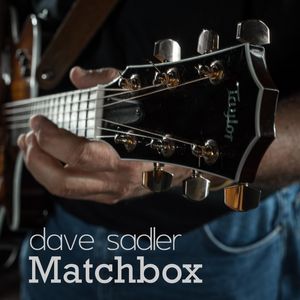 "Matchbox" follows "Fade To Blue" (2008) as the second studio album by Dave Sadler. It's an album with ten tracks, including five original songs and five covers from genres such as blues, blues rock and jazz fusion, at a somewhat faster pace. The album opens with a Willie Dixon cover 1 "I Got All You Need", a nice blues rocker, a song regularly on the setlist of Joe Bonamassa. 2 "Matchbox" is a song that goes very far back in the history of the blues. "Matchbox Blues" was recorded originally in 1927 by Blind Lemon Jefferson. Carl Perkins added additional lyrics in 1956 and took it on himself in a rockabilly version at Sun Records. "The Beatles", who were a fans of Carl Perkins, covered the song in 1961. Peter Best, their former drummer first sang the vocals. This group only recorded a live version. John Lennon later sang the vocals and performed the song on "Live! at the Star-Club in Hamburg, Germany; 1962 "(published in 1977). "Matchbox" was also released in the UK on their "Long Tall Sally" EP and in the States on the Capitol "Something New" album (1964) and as a single. The blues-rock version of Dave Sadler has changed pace and added slide guitar.
"Junior's Jam"(track 3) is an up-front instrumental funky bluesy jam with Jim McCarty on drums. On track number 4, "Satisfaction Guaranteed", co-written by Sadler, Will Tang (Billy Blackstone) and Pat Murdoch, we find the lead guitar and harmonica from Sadler along with Pat Murdoch on guitar, Mel Sarreal on drums and James Ryan on bass. A second instrumental track 5, "Cissy Strut", by Leo Nocentelli is jazz-fusion. 6 "You Put Me Out" is changing the pace and atmosphere. Sadler here gets his slide guitar out of the closet and blends cleverly with accompaniment by the keyboard player.

Previously released in 2011 as a single, "Fourth Street Ruckus" (track 7) was the harbinger for his second studio album "Matchbox". This long blues rock track takes on a hectic pace by set by Sadler, along with the horn skills of one of NY's finest saxophonists Dan Cipriano (Wilson Pickett, Bruce Springsteen, Allman Brothers, Gary US Bonds, George Thorogood). Roly Platt, one of Canada's finest diatonic harmonica players, also contributed to this track. Marvin Taylor co-wrote with Sadler the soulful track 8, "You Should 'A Known", in which he also provide additional rhythm guitar. 9 "Killing Floor" is a song by Chester Burnett, otherwise known as Howlin 'Wolf, which he wrote in 1964. With this number Burnett confirmed himself as one of the defining Chicago blues musicians of his generation. Track 10 "People Get Ready" an instrumental soulful cover written by Curtis Mayfield in 1965 could be called "A prayer for peace and unity" in these troubled times and ends beautifully.
With "Matchbox" Dave Sadler, following Blind Lemon Jefferson, Carl Perkins and "The Beatles", puts down a milestone in his career.  With his slide guitar he explains bridges between related genres like blues, rock and jazz. Dave Sadler takes his musical ideas searching again in several places, but he will always say, that his first inspiration was found in Arkansas at the edge of the Mississippi Delta.
-Eric Shuurmans for Rootstime.be
---
"Rootstime" Magazine Review
"Fade to Blue" -June 21, 2008
(click here for version in Dutch)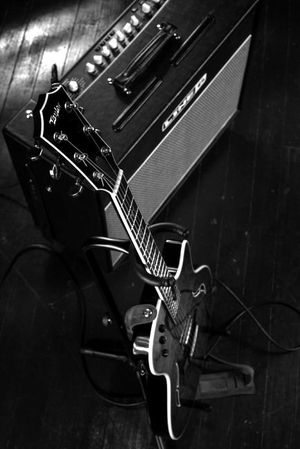 'Fade To Blue' holds many trump cards. With a broad range of bluesrock, jazzy ballads, reggae and funk, this album sought blues inspiration from many places. Arkansas/Mississippi, Louisiana/Texas and Chicago-influences merge into a homogeneous whole, in which Dave Sadler, guitar man from Arkansas, feels at home like a fish in the water. Four instrumental numbers between a dozen songs, all at the hand of Sadler, guarantee a full hour of blues variety. Sadler not being bound by borders is also reflected in his lyrics in 'Shackles and Chains', a protest against everything that man fetters. 'Killing Game' is an indictment against the violence in Baghdad that separates families and children from a peaceful life. His powerful lyrics have been thought through, and are sung with a misleadingly serene voice. He accompanies himself with various guitars, bass, and from time to time with Honner bluesharp. A father of four children, he shows in his lyrics his concern for orphaned children and the dangers that threaten them.
Another high point is the presence of saxophonist, Dan Cipriano, who joins in four numbers with trombone, trumpet and sax. In 'Cold, Blowin' Wind his saxophone cries as a warning against the world of drug dealers. This renowned horn master has played with Wilson Pickett, Southside Johnny, Gary U. S. Bonds and Bruce Springsteen and enriches Dave's album. In addition, five other capable studio musicians contribute on the CD.
Dave's wife, Elizabeth, produced the project which was recorded at BluezArt Studio located in Pine Bluff, Arkansas. In addition to his occupation as an architect, he finds time to make music with a local group of musicians for benevolent concerts and other events. Coming from a musical family that included a piano teacher (his mother), he grew up listening to various forms of blues music on the radio. Instead of the practicing the latest rock hits, he chose Elmore James, Robert Cray and Buddy Guy as his imaginary teachers. In 'Rise Above', you hear an Eric Clapton influence. On 'Blues Night Special' he calls out the names of Big Bill Broonzy, Junior Walker, Howlin' Wolf, Luther Allison and Freddie King, all bluesmen for whom he bears a warm heart. Dave Sadler designed this album with solid and really versatile musical building stones that leave a colorful impression from 'Fade To Blue' till 'Blue Reggae'.
–Mieke Geukens     Rootstime (Belgium) 6.21.08
---
More Comments from Around the Music World:
Coolness goes beyond words to experience"
-Carmen Allgood host of The Colorado Wave
"Sounds great, well done!!!......"
-Jan Cyrka
"You've got some really great tunes...Very smooth."
-Mark Kerr
"Nice material, tasteful playing, reminds me of my friend Dave Specter's style."
-Chainsaw Dupont
Chicago
"I love your sound......"
-Mylene Chamblain
"Thanks for coming on Bluzzradio...great tracks on your MySpace site!"
-Alain Bouet- Bluzzradio 
Paris, France
"Sounds great…"
-Smiling Jack Smith
Madrid, Spain
"Man I like the sound. You have the Clapton "feel" down on "Fade To Blue"…Pack an ax and come on over and play at the KY Blues Festival. We'd love to have ya!"
-Greg Williams
 Bowling Green, KY
"Loved "Fade To Blue", very smooth. I can't wait to hear the other tracks here…." 
-Bob Ketchum
Cedar Crest Studio
"...The music's as great as usual and being played on 'Helsinki's Blues Cafe' "
- Geoff Barton
Helsinki Blues Cafe Radio
Helsinki, Finland
"Great songs Dave!"
- Roxy Perry
New York
"....love your music taste!"
-Ana Patan
Nurnberg, Germany
"Your tracks are awesome, I got a lot of great feedback on them….keep rockin the planet my friend...."
-Brad Cole
Tornado Valley Radio Online
"Superb blues guitar and songs, really like "Fade to Blue"…very Robert Cray…"
-Dave Osborne
Manchester, England 
"Some very nice guitar playing here!"
-Indie-Music.com
"Very nice tunes...very nice"
-Twin Cities Radio
Minneapolis, MN
"You didn't take 2 many 'Wrong Turns'…excellent music…best wishes from all your friends in Ireland."
-Monaghan Blues Jam
Mc Kennas Bar, Dublin Street, Monaghan, Ireland 
"Great tunes!"
-Blues Detour
"LOVE the sound you get with that T5 . . . awesome music . . . keep it up!"
-Sweet Willie Milton
"Thank you so much, great tone, great playing.."
-Gurbuz Barlas
Ankara, Turkey
"I enjoyed listening to your songs ...
tasty and passionate playing !!!" 
-Barry Richmond
Barry Richmond Band
"Love the soulful touch you have."
-Mark Partin
Connecticut
"There is some great music here! I really like your style of playing…Highest Regards"
-Marcus Curtis
"Really enjoy your soulful guitar playing"
-Blues on Tap
Perth, Scotland 
"You play a mean tune mate…."
-Midnight Blue Lounge